Desktop Application Development | WINKLIX
Desktop Software Development
Winklix offers platform specific and cross platform desktop app development services to turn your ideas into reality . Our full cycle desktop software application development services aims at maximising ROI for the every investment they made on desktop software development project .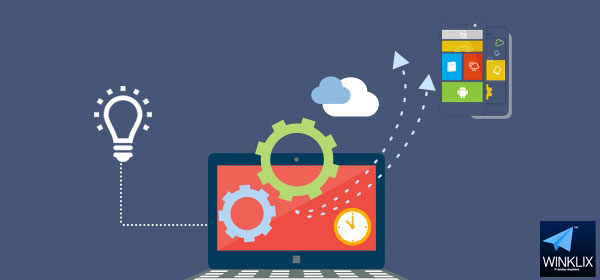 Desktop Software Development
Winklix focuses on delivering a clear coded ready to ship desktop application for Windows as well as Mac OS . Our wide range of development service also includes :

-Custom development , testing and long term maintenance service .
-Helping out our clients IT team at any point in which they got strucked by providing them expertise advice .

Our development team follows a unified strategy . First they focuses on understanding the client requirement to the fullest with our expert team of business analysis . After which it is followed by development process , code reviewing and testing and at the same time delivering the unified code structure so that our clients can choose the other IT vendor without any restrictions for any further modifications while being welcome to continue with Winklix's maintenance service .
Platform Supported By Winklix Team Of Experts
-Windows ( 7 , 8 , 10 )
-Mac OS ( 10.8, 10.9, 10.10, 10.11, 10.12 )

We are experts across all industries for proving them with the best desktop application development solution tailored according to the custom needs of the customer. With over more than decades of experience in C++ , we have delivered more than 100+ projects . Our team also have a strong knowledge in .NET technology which is capable of handling even a complex desktop projects .